There are two sides to owning and caring for a pet. One of them is loss, and loss can take a serious toll on us, especially on the members of our circles that were close to those pets or animal lovers in general. Whether it is a dog or cat, rabbit or hamster, parrot or horse or even a fish; suffering the loss of a pet is a process of grief and hardship, just like any other death.
Healing from a loss is a long road; some days will be harder than others, other days will be total write-offs, and that's ok. Grief, sadness and pain all take time for the brain to process and for the body to react to and this is no different in the case of a pet's passing. In the early stages of loss, it is important to take stock, take time and take a break in order for the healing process to truly begin. This is especially pertinent for young adults and animal lovers as choosing to go on without acknowledging a death can have detrimental effects later on in life.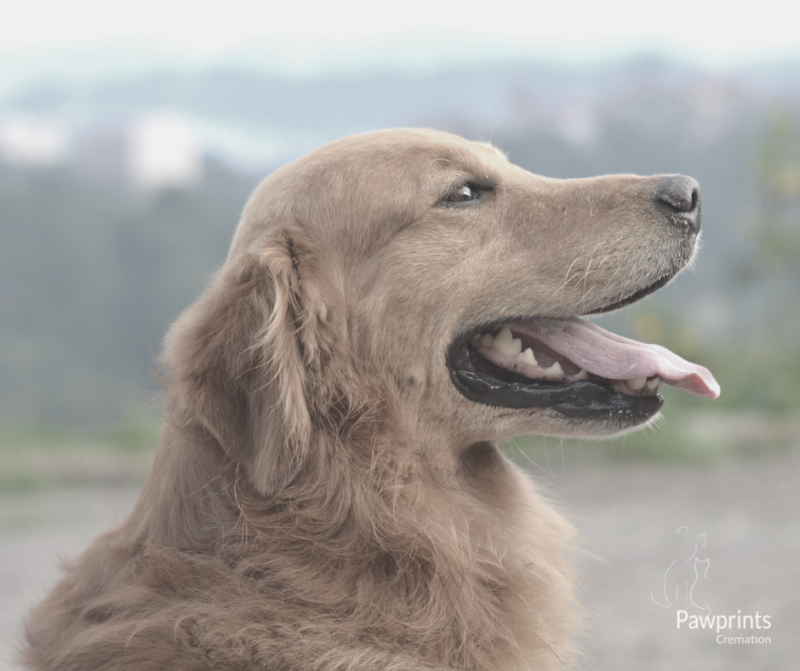 The course that grief will take is unpredictable and varies from person to person. It could be months of sleepless nights, it could be a loss of appetite, it could be wanting to be alone; it could be a range of different feelings, emotions and reactions, but that's ok too. To grieve is to be human, and no one can help that. Yet, unlike humans, having a formal ceremony for a pet is seen as outlandish, but any ceremony to remember a pet is a worthwhile one; to remember them for the love they brought into your life, the joy they made you feel and the time you spent together. A ceremony can help you adjust and is the first step towards accepting their death and learning to live without them; to allow grief to run its course is the bravest thing any pet owner can do — after all, what is grief if not love persevering.
At Pawprints, we offer a bespoke, individual service for each owner to grieve, honour and say their last goodbyes to their pets; ending with a range of memorial options that includes headstones, jewellery and plaques. By offering a complete end-of-life service for your pet, you can focus on the emotions of the moment and allow the healing process to begin.
The loss of a beloved pet can be one of the most difficult times in our lives. If someone you know has suffered or is currently suffering the loss of a pet; be there for them, offer them your support or time to talk and make sure they have no regrets with their pet. It can be just as devastating as losing a family member. For more information on the services we provide, click here.
https://www.pawprintscremation.ie/wp-content/uploads/2021/08/Untitled-design-6.png
788
940
Aga
https://www.pawprintscremation.ie/wp-content/uploads/2019/01/logo_round_blue.png
Aga
2021-08-31 13:29:44
2021-08-31 13:30:58
Grief and grieving having lost a pet