If you've decided to have your pet cremated, the last thing you want to hear is that your best friend will be joined by other animals in the cremation chamber. Unfortunately, that can be the case with some pet cremation services – and sometimes it could be worse as some companies will even incinerate pets alongside clinical or general waste.
Thankfully, this isn't us.
Pawprints Cremation Services offers you and your pet a dignified and personal experience where your wishes for your beloved companion will be followed to a tee. Our individual pet cremations also mean that no matter the size of your pet – from Great Dane to Hamster – there will only ever be one pet in the cremation chamber at any time. We believe that each pet deserves a respectful send-off and cremating each animal individually is the only way to ensure that grieving families are receiving their pet's ashes alone – something that we will never change.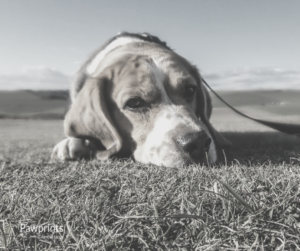 We store all pets in our cool room prior to cremation, where they are left peacefully in Pawprints Cremation beds before being moved onto a bespoke stretcher and gently laid in the cremation chamber. We also have an attended service if you wish to see the process and stay with your pet
until the end. Once the cremation is complete, we carefully remove and cool them before they are reduced to ash. They are then placed into a sealed plastic bag and transferred into your choice of container.
Our range of urns, caskets and memorials are all optional but provide a beautiful way to remember your pet. We also have scatter tubes or caskets for burials, photo frames with hidden ash compartments and even jewellery that can contain a small amount of your pet's remains. When you enquire about our services, we will give you an individual cremation cost which you can add as many additional services to as you wish.
However, there are plenty of options available to you across all of Ireland. Your Vet may even offer you information on their pet cremation provider, but make sure you're asking the important questions before you agree to go ahead with their service, questions like:
• How will my pet be stored?
• Can my pet be collected from my vet or delivered to my home?
• Can I spend some time with my pet before and after?
• Can I have a full description of the way the procedure is carried out?
• Can I see the cremation, the crematorium and any other part of the process?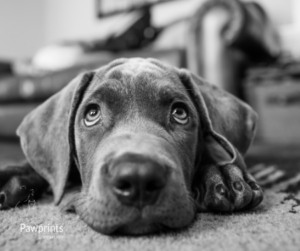 Of course, there are many other questions you may need to ask depending on your individual wishes. Keep in mind that this is your pet and it will be the last time you get to say goodbye to them, so do not agree to anything that you are unhappy with. Ultimately, your personal preference for the service you want for your pet is what matters most. It's important to say farewell properly and that is the service we offer, no more and no less.
If you'd like to know more about individual pet cremations or, sadly, need to use our services, please get in touch with a member of the Pawprints team on 01 6409901. Otherwise, you can click here where there is plenty of information on each service we offer.
https://www.pawprintscremation.ie/wp-content/uploads/2020/09/Strikingly-blog-pic-10.png
377
450
Aga
https://www.pawprintscremation.ie/wp-content/uploads/2019/01/logo_round_blue.png
Aga
2020-09-18 13:31:57
2020-09-18 13:31:57
Individual Cremations